Monthly Archives:
January 2012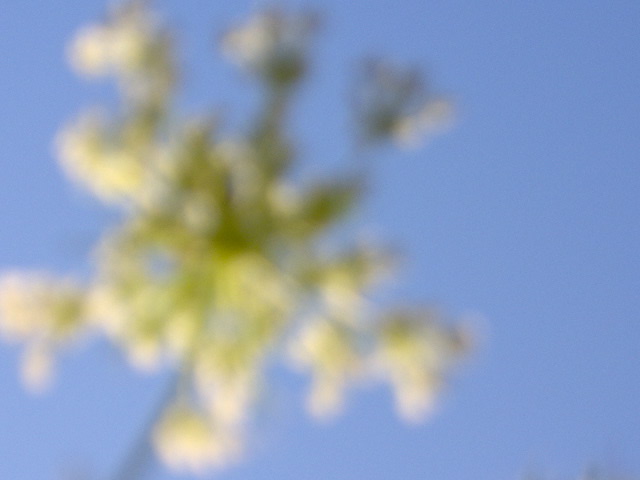 I rushed out the front door of my office, walking briskly in the cold January breeze … needed graphics … impending deadlines … so much to do.
Up the little hill, headed toward my destination in the next building … what's for supper, must get my work done so that I can get home and enjoy the evening.
A little voice … the voice of Eckhart Tolle, actually, said "Am I breathing?"  ….
"Am I breathing?"  ….
My body halted in its tracks … the sky was vivid blue, cloudless.
The breeze was fresh in my face, and my eyelashes reflected the sunlight.  Beautiful … the sky was breathtaking.
"Yes.  I am breathing."
A deep breath … down to the pit of my belly.  Clear and full … sinking still further.
My spine lengthens … I am taller.
I walk slowly, feel my shoes under my feet, and enjoy the tension in my thighs as I continue gently up the hill.
My fingers notice, for the first time ever, the silky lining in my coat pocket.  So slick and delicate. Liquid on my fingertips.  Present and new.  I just enjoy the feeling, knowing that there is nothing I need to think about at this moment.  Only to appreciate the cool slipperiness of the fabric.  I imagine its color … golden beige, perhaps.  I don't look to find out … it doesn't matter.
"Yes.  I am breathing."
Presence is powerful, healing, liberating.
Will you, for a moment, ask yourself?  It's a gift.
"Am I breathing?"
Much love and gratitude,

Learn more about Eckhart Tolle at eckharttolle.com.
Next Page »