How the Mountains Wake Up in My World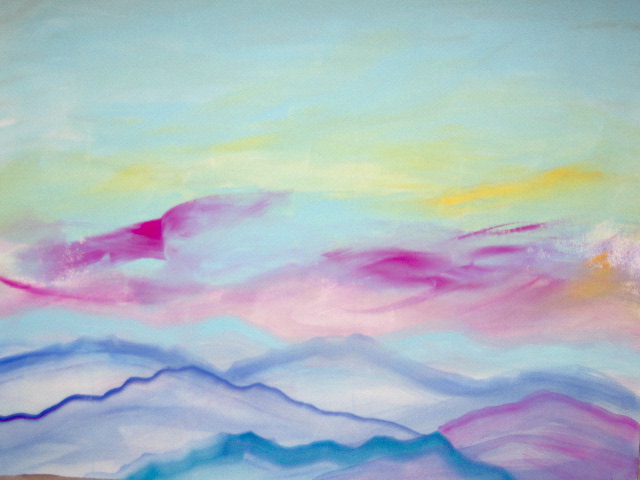 In the early morning, I sat on my parents' front porch glider, waiting for the mountains to wake from their blue slumber.
Crickets, birds, cows moo'ing in the distance … causing the gentle hills to stir.
A peaceful wait, until the sun gently scratched the sleepy noggin' of the tallest peak, whispering "time to wake up, beautiful."
For today … that was enough … so very enough.
There is much more to tell.  For another day.
In the meantime, some big changes are coming for the studio.  If you haven't signed up for the Barefoot Studios monthly newsletter,  click here for the sign up sheet.
Peace, love, and all is well ~