Monthly Archives:
September 2017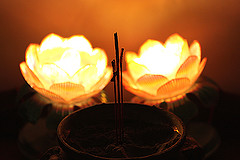 Selling lion portraits is not for the faint of heart.  After all, how many people truly want a large lion on their wall?
For that matter, creating artwork, being a healer, figuring out marketing, struggling with empathy, keeping an appropriate public persona … all of it … messy, challenging, and often chaotic.
But it's what we do … we artists, we healers, we lovers of nature, of beauty, of kindness.  It's just what we do.  Mostly, we do it all with a healthy dose of imperfection … but still, we march ahead.
At our core, we know it helps to bring balance to this existence.
We draw, we write, we splatter, we get lost in fields of thistles and goldenrod.  For some of us, that makes the world okay … even if just for a little while.
Yesterday I gathered with a room full of healers for, I suppose, one of the most precious ceremonies I will ever be part of.  We didn't know why we were gathering.  We were called, and we went.  One of our own, a beautiful spirit who expresses herself and who changed our lives some years ago through dance, stood under the spotlight, and once again led us in sacred prayer.  Those in the front row knelt, so that those behind could see.  And then, those behind, one by one, our oldest and our youngest, found their way gently to kneeling.
And when our beautiful leader stepped back up after the dance, we didn't move.  On our knees. Silence. Reverence. Love.  Respect. In a room filled with the Divine … knowing our rightful place in this presence.
It wasn't planned.  It took my breath away, and brought tears to my eyes.
May light be before us to show us the way, may light be above us to care for our thoughts, may light be behind us to protect us, and may light be beside us to walk as a our companion.
Take special good care, love ~
Next Page »