A teeny tiny sweetheart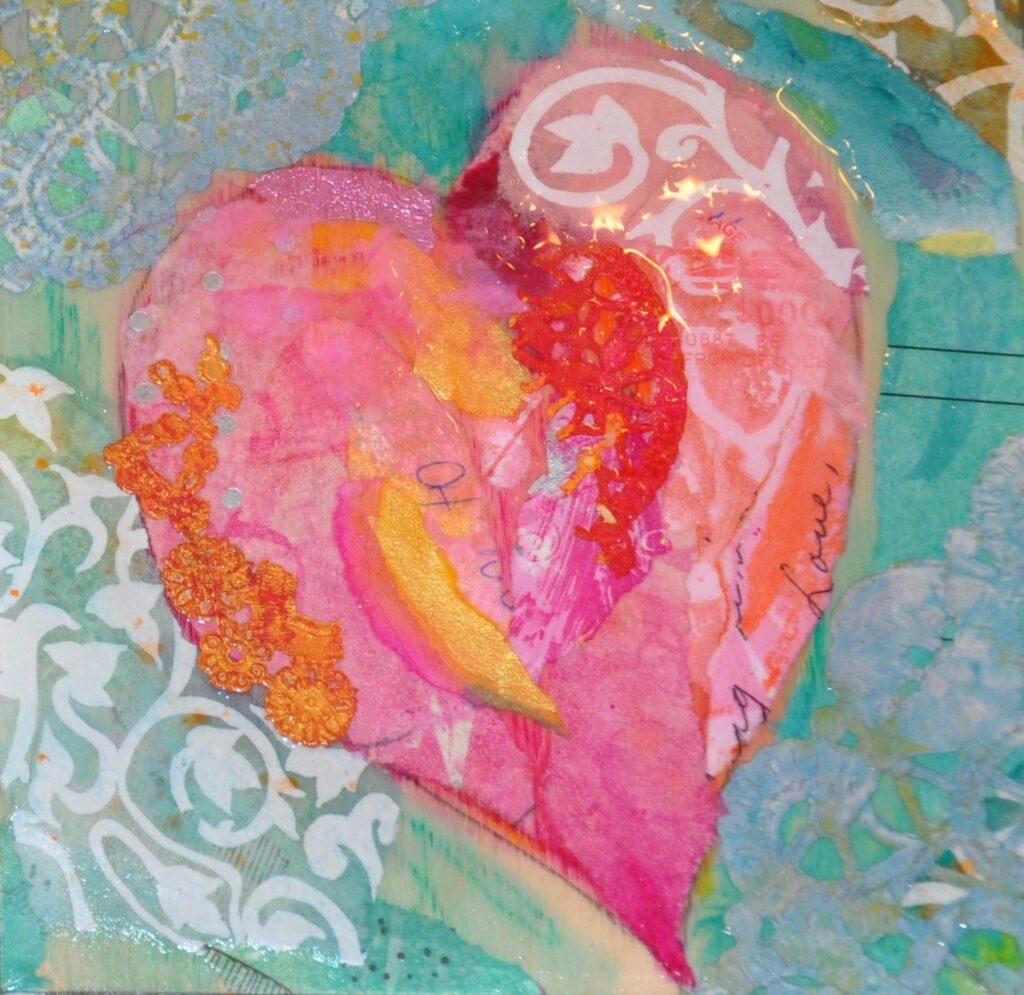 Hello love ~
Nothing heavy today … nothing to ponder but this teeny tiny sweetheart.
A torn paper collage I created several years ago, and she's always been one of my favorite little ones.
This Valentine's Day I'm making mounted prints available, from a wonderful local printer.  They're on 6″x6″x3/4″ wooden panels … printed directly on the panel, so it's smooth and just so sweet!
$38 includes US shipping, and I'll hand-write and enclose your Valentine's message.  If you'd like to ship internationally I'm happy to accommodate you, just email or message me.
Let's mindfully send love into the world in the coming weeks ~
Take good, sweet, care ~
Love,