Corporate Healing Touch Therapy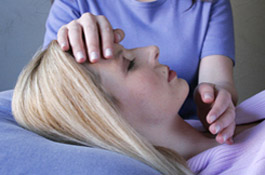 Your employees work hard for you.  They go above and beyond to meet goals and to achieve success.
We all spend more and more hours at our computer, with a cumulative toll on our eyes, neck, back, hands, shoulders, and hips.
At home your employees care for children, spouses, aging parents, and ill siblings.  Yet, they bring their best to you each day.
They could use a little support ~
Healing Touch brings balance, support, clarity, creativity, relaxation, and a greater sense of well-being.   Just a few minutes on a luxurious massage table during the work day can do wonders. Together we will tailor the day that works best for you.
Providing Healing Touch for your employees could be the easiest, healthiest way to support the well-being of your employees. 
You are likely to notice …
~ Reduced stress
~ Improved work attendance
~ Decreased worker turnover
~ Heightened job satisfaction
~ Decreased pain (… how about decreased back pain?) and faster healing
~ Increased creativity and productivity
Research has shown that during corporate trials with energy work, participants reported more restful sleep, greater job satisfaction, and overall sense of well-being.  
How does it work?
* We'll book 1-3 blocks for the first two weeks to work out the logistics and to hone in on how I can best support you.  During that time, we'll set your ongoing weekly or bi-weekly dates.
* I'll bring my massage table right to your office … spending the time we've agreed upon with your employees.
* Clients remove only their shoes, remaining fully clothed.
* Clients generally find deep relaxation as I restore balance, decrease anxiety, and increase their sense of well-being.
During your booking, I will see as many, or as few clients as you like.  I work with clients for as little as 15 minutes for a quick relaxation and balance, or for greater time to address additional concerns.
Booking:
Half Day  9am to noon, $300
Full Day   9am to noon and 1pm to 4pm, $500
* Travel costs beyond Raleigh/Durham will be quoted on an individual basis.
After a short time on the massage table, your employees will return to their work refreshed and clear, with greater creativity and productivity … which means a better bottom line for you!
I look forward to speaking with you soon, and setting the date for your first session.

Read more about Healing Touch, including research and how it works, at HealingBeyondBorders.org
Jane Barefoot Rochelle, CHTP
Certified Healing Touch Practitioner
Durham, North Carolina
Phone or text: 540-589-8231
JaneBarefootRochelle@gmail.com