About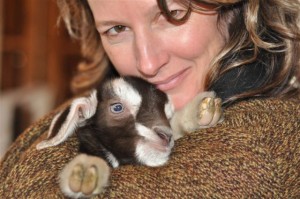 Teeny Tiny Pieces is about healing.  It's about finding comfort and relief from the difficulties we encounter as we make our way along this incredible journey, and about being conscious enough to see the abundance of gifts we each are given.  After suffering for many years with chronic pain as a result of a car accident and from intolerances to the food sources we're presented with, I've learned that I can not only manage my pain, but that I can practically eliminate it.  This, of course, depends on my self-care, so perhaps this blog is largely about the art of self-care…being mindful of the power we possess to help ourselves.
My name is Jane Barefoot Rochelle.  I grew up in the Blue Ridge Mountains of Virginia.  I'm a writer, an educator, a painter, and a  Certified Healing Touch Practitioner.  I've had the ultimate privilege of raising a wonderful son, who is now an Environmental Science graduate of Virginia Tech.  After waiting many years to meet my soulmate, I found and married him in 2005.
If you asked me to name five things I do that make me happy I'd probably say:  hiking with my sweet doggie, Annie, in the woods on a crisp morning, holding any baby animal, getting lost in a European city (Paris will do), sitting in front of a roaring fire while I hang out with my family, and spending an afternoon at a coffee shop with my sisters, Jill and Julie.
If you asked me to name five things that I do too much of I'd say: eating chocolate, daydreaming about Taos, New Mexico, listening to the birds sing (yeah, you can do it too  much), avoiding laundry, and sitting in traffic.  In my defense, I can really multi-task; eating chocolate and daydreaming about Taos while I'm sitting in traffic, for what that's worth.
I hope you'll subscribe to updates by clicking here. 
I would be delighted to write a guest-post for a compatible blog, magazine, or other media.  Please contact me by email at teenytinypieces@gmail.com.
Thanks for stopping in, and I'm so glad you're here.
Take special good care,
Love,
Jane
Wondering how I came up with the blog title "Teeny Tiny Pieces"?  Read What are Teeny Tiny Pieces?

If you'd like to know more about what inspires me to write, visit my very first post, Pass It On.